adidas Cold.RDY Vest
view other products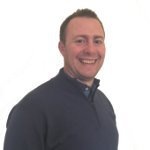 There's no such thing as a bad day for golf, right? This adidas vest makes sure of that, giving you protection from rain, wind and cold weather.
The double-knit insulation ensures you stay comfortable whatever the weather, whilst the water-resistant construction keeps you dry. Don't let the weather stop you playing, and certainly don't let it stop you enjoying your game!
Key features and benefits:
Water-repellent material protects you from light rain
Wind-resistant design keeps you warm in blustery conditions
Double-knit insulation is warmer and helps protect you from the wind
Stand-up collar provides added warmth and protection for you neck
74% recycled polyester construction means this more environmentally-friendly
If you'd like to protect yourself against the elements with this adidas Cold.RDY vest, reserve yours by clicking the button below.