The Golf Studio
We live in a country where the weather is problematic. It makes outdoor pursuits very difficult at time and limits our progress at the sports we love. But that problem is no more with our Golf Studio, an all year round golfing facility where you can learn, practice or play regardless of weather or time of day.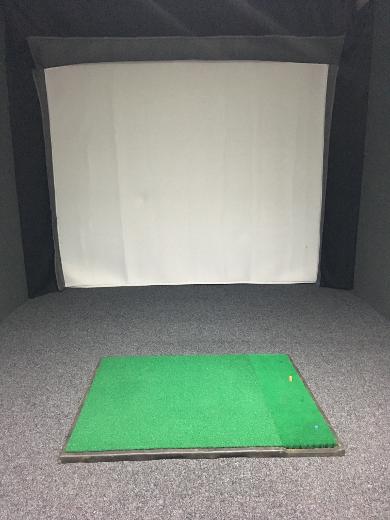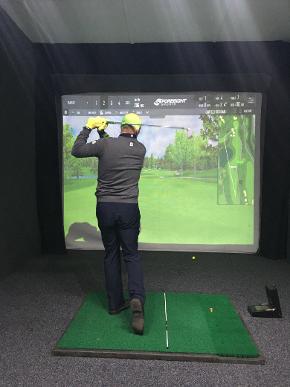 The importance of being fitted

If you are one of the few people who plays golf without having their club's custom-fitted to them, then listen up. We are all different shapes and sizes and we all have completely different swing characteristics; so why would we all use the same clubs off the shelves? You should never build your swing around you clubs; you always build your clubs around your swing. If you are tall, you wouldn't buy the same size clubs as someone who is two feet shorter then you, and likewise. Think of it as buying a pair of shoes, you wouldn't walk in, grab the nearest pair on the wall put them on and walk out without them fitting perfect.

Being custom-fit is becoming almost second nature in this sport as it should. With the likes of Foresight Sports GC2 at most clubs' disposals (including ours), it has become as simple as hitting a few shots and walking away with the perfect, fitted clubs for you. When it comes to the new technology out there in the modern ranges of clubs, being custom-fit isn't just about picking up a few extra yards of the tee. You can shrink your dispersion area massively, meaning the ball is flying on a much more consistent path. All this and more. Full fitting services are available from Cleveland, Callaway and TaylorMade.

We also use the studio for lessons and supported by a vast library of legendary and world-class courses, CG2 has re-created every bunker and lie with exacting detail to ensure your experience is as real as being there so why not hire out the studio and have some fun.
| | |
| --- | --- |
| Studio Tariff |   |
| 1 hour lesson | £40 |
| 3 x 45 min lessons | £99 |
| Studio rental | £10 per hour |
If you would like to a book a fitting, lesson or studio hire, give us a call on 0208 946 2125 or click here to get in touch.