The most beautiful shot in golf
If we were to ask you this question what would you say? We think some of you would say the 'Tiger stinger' but a good proportion would say the pitch shot that takes a couple of bounces before stopping to a halt. It looks sensational but how on earth do you play it?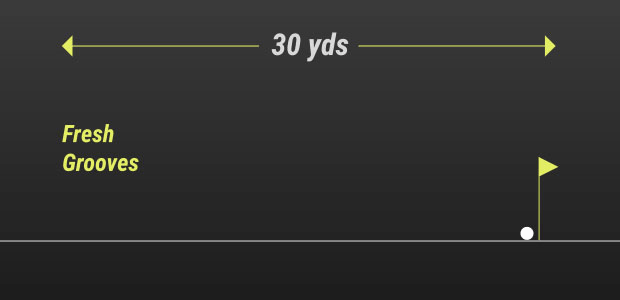 The key to making this shot is simple – your wedges. Yes, technique is key and is certainly something we can talk you through during a lesson but without the correct equipment you stand no chance.

Try Cleveland's RTX 4 wedges
If the grooves on your wedges are worn or dirty, it's time to either clean or replace them.
We love these RTX 4 wedges from Cleveland, which boast Tour Zip grooves for incredible performance.
Essentially, these grooves are both sharper and deeper than before to slice through grass, sand and water with ease for more consistent spin on every shot.
Mastering this shot takes practice and a little coaching, so book in with us and we will give you all the guidance you need.

Back to Articles